April was Financial Capability Month, and we at CEO can only do the work we do because of the support of financial coaches working within the 20+ offices we partner with. So, we want to share this blog written by IRC Deputy Director for Economic Empowerment, Jon Vosper
In recognition of the end of Financial Literacy month, we wanted to recognize the incredible work of our fabulous financial coaches across the RAI US network.  IRC's financial capability programming has grown to become an incredible asset to our clients. Our coaches are positively impacting client lives in very meaningful and long-lasting ways.
Each of our professional financial coaches have undergone 69 hours of robust, nationally recognized training. Many of our coaches are now CERTIFIED financial coaches as well.  The caliber of our programming is literally some of the best in this sector.
IRC's growth in financial capability has seen so many increases. You will see the incredible dedication and hard work of our staff in these metrics which show year by year comparisons.
Since 2018, financial capability staff have served 8,518 clients. Though the total balance skews slightly male (4,382), female (4,120) have been increasing in access and participation over the years. Watch how our staff ensured that women got access to these services as the years progressed.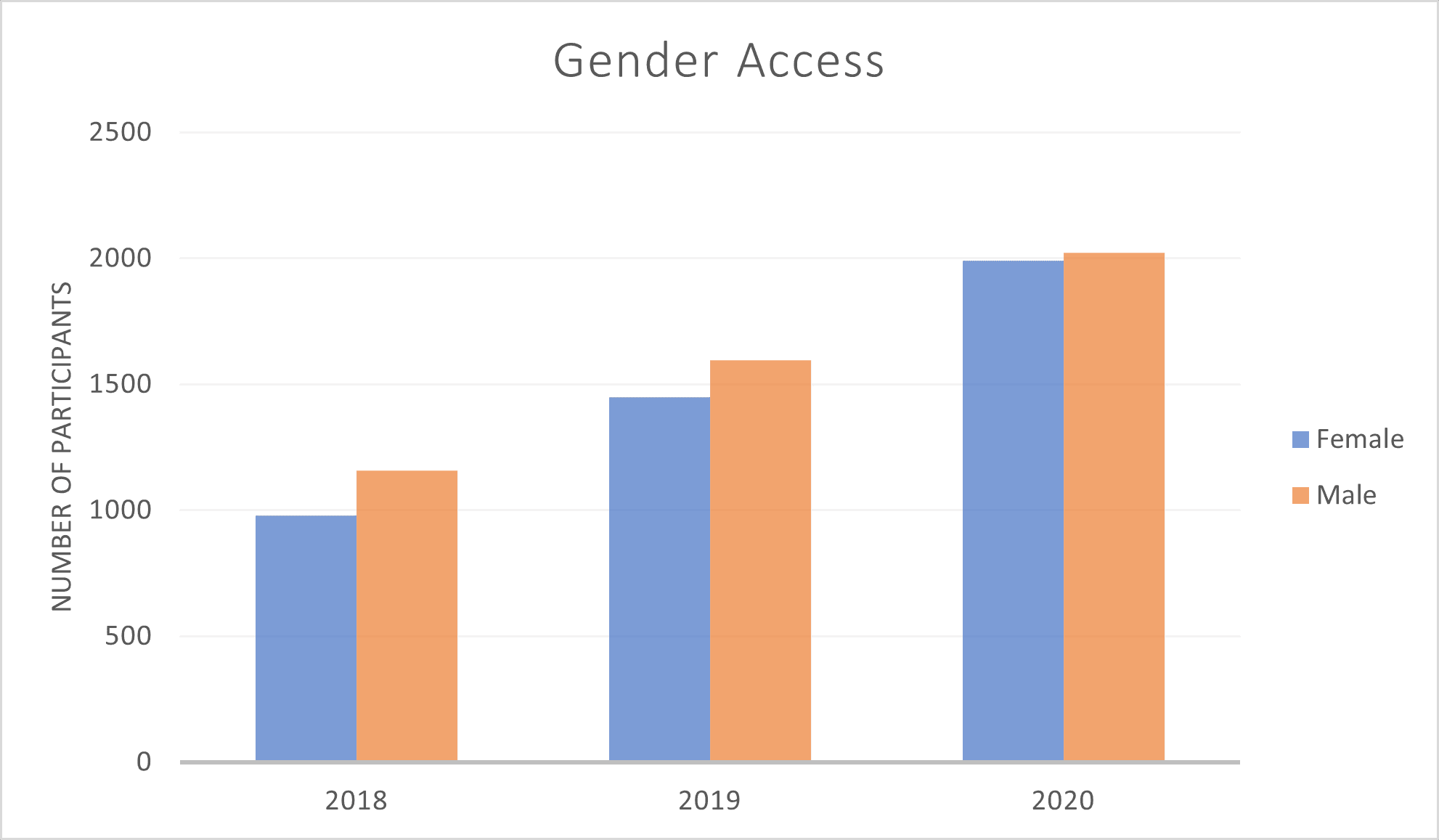 Not only have our staff served more clients per year, they've also made strides in creating meaningful gender access for women in a program area that hasn't always been as accessible for them.
Some of this scale and reach has been due to offices investing in this programming through interns, AmeriCorps, and full-time staff.  The network has seen a great surge in this program area over the last three years.  Watch how fast we've grown!
The blue represents offices offering financial capability programming who are utilizing other staff or AmeriCorps members.  The orange represents offices who have a dedicated financial coach position running the program. Notice we only had 8 offices with financial coaches in 2018! Today we have 19 offices with financial coaches in house.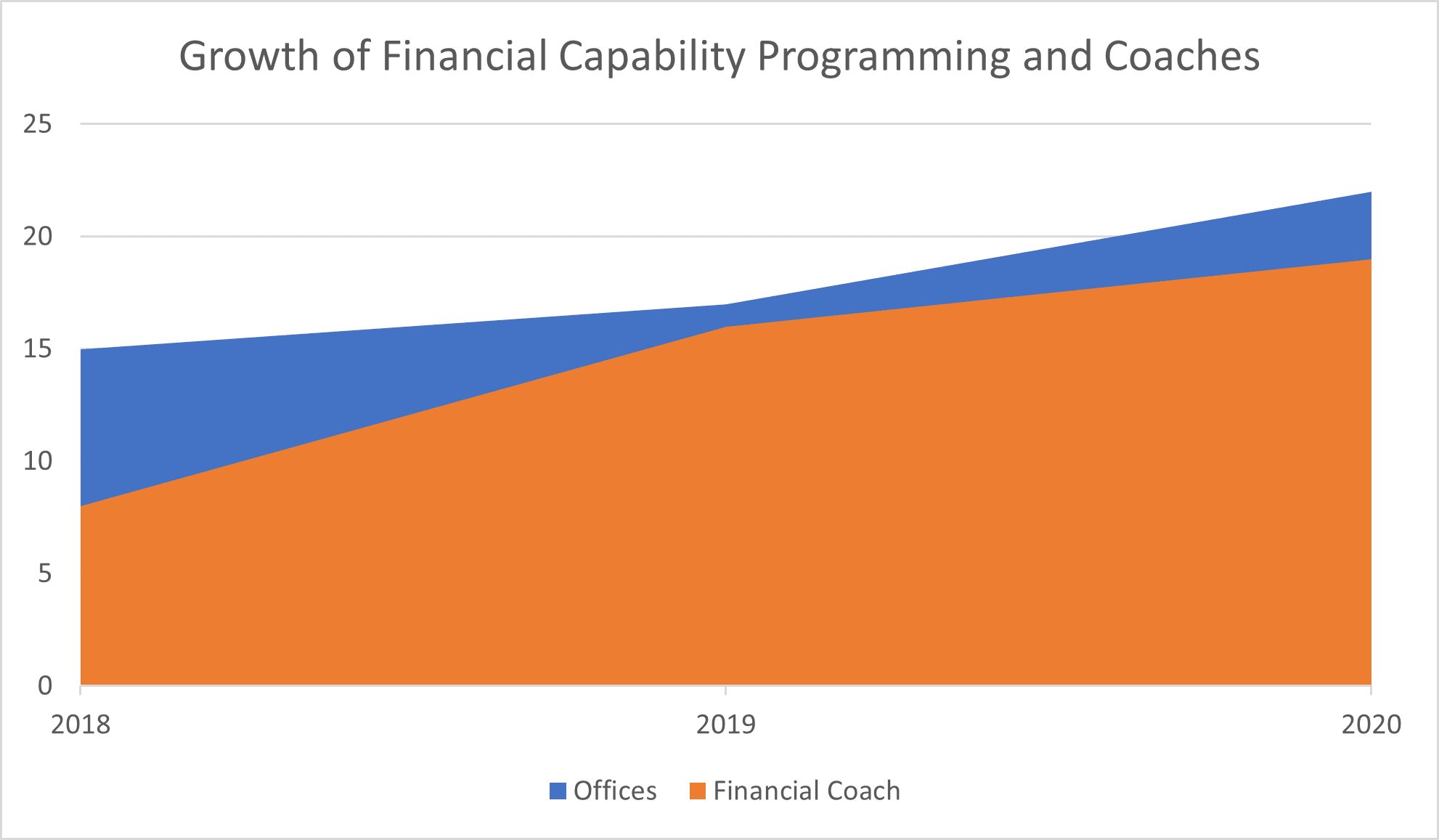 IRC coaches have stepped up to meet the demand of their client – since 2018, over 4,900 clients have received 13,597 coaching sessions.  It is through coaching sessions that financial behaviors begin to change, outcomes are met, and goals are achieved.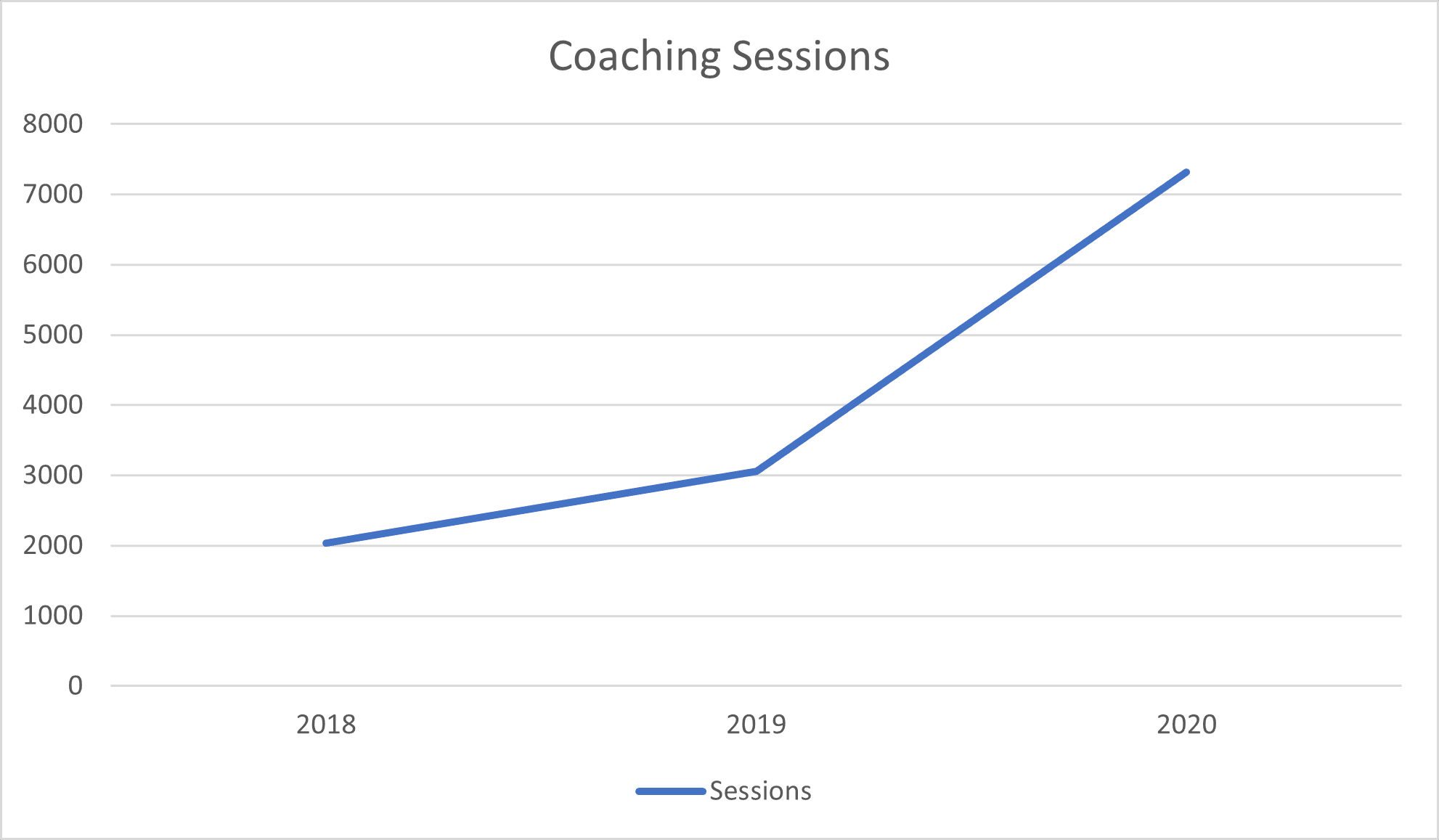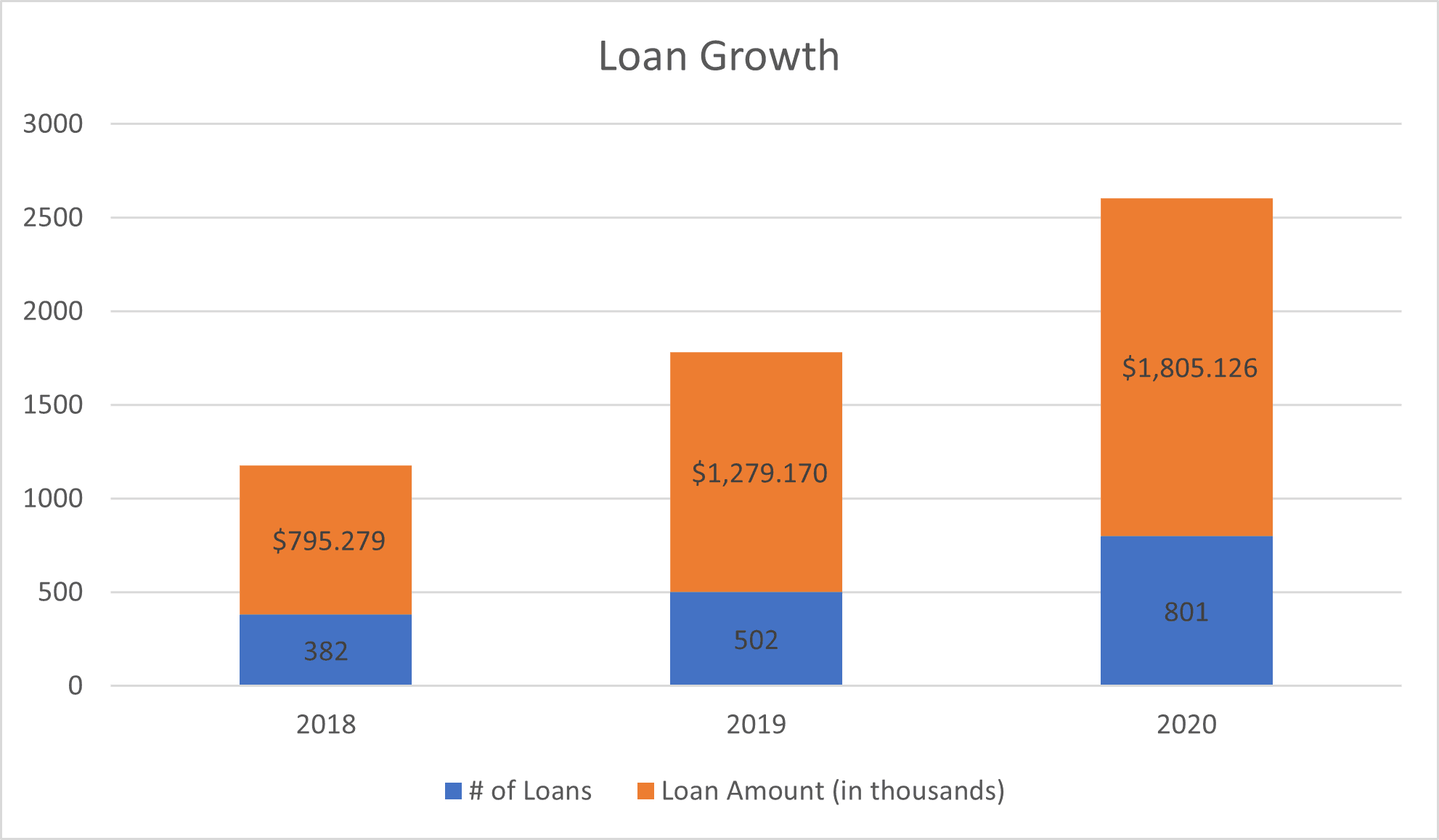 Finally, a part of every financial coach's tool kit are the consumer loans of IRC's CEO, our lending partner.  Equipped with these tools, coaches help clients build credit, refinance high-interest debt, and create opportunities for asset ownership and education. And like the metrics above, have shown tremendous growth in the last three years.
So we at IRC have much to celebrate during Financial Literacy Month – together our program staff and clients are helping families and communities build economic resilience one step at a time.
These loans come from diligent financial coaching with clients, helping families plot out their future goals and the steps needed to achieve them.
We welcome you to geek out on a recent report on how beneficial this programming is to our client's credit. And while data speaks volumes, the impact on the lives of our clients is more significant. Here's just one of thousands of stories this programming creates:
Upon disappearance of her father in the hands of the Taliban, Umeeda, 23, was resettled in Phoenix from Afghanistan alongside her mother and five siblings in 2018. She has not let her age or traditions limit her from achieving the goals she had set for herself. Umeeda's initial dreams were to buy a car and a house for her family. After participating in the IDA car buying program in 2019, she was able to purchase her first vehicle successfully. While in the IDA program, Umeeda showed interest in building her credit to better her chance of achieving her mid-term goal of purchasing a house. In 2019, Umeeda met with the financial coach to learn about ways to establish credit. As of today, Umeeda has a credit score of above 700, which puts her in a great position to take advantage of low interest mortgage rates when buying a house for her family. She has recently enrolled in the down-payment assistance program at IRC and plans on purchasing her first home for her family in 2021. The financial coach is also working with Umeeda to achieve her long-term goals of becoming a nurse and buying her own independent house in five years. Umeeda's drive and determination makes her unstoppable.